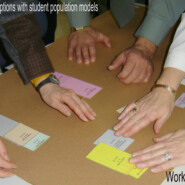 Cascade Facilities Management Consultants Ltd has its office in Langley, BC but provides services throughout British Columbia.  The phone number is 604-657-6361.
Cascade Facilities Management Consultants Ltd consists of two permanent employees and a group of professionals who offer their services as associates to meet the needs of our clients.  Click here to meet our Associates.  We also make use of a loyal group of sub-consultants to provide additional architectural, engineering, and cost consulting services as needed.
Cascade Facilities Management Consultants Ltd provides a variety of facilities management and emergency planning services to the following clients since 2003.
Clients include the following: 
Clients:

Bamfield Marine Sciences Centre, a research facility owned by five Canadian universities;
University of the Fraser Valley;
BC Hydro Power Smart;
Kwantlen Polytechnic University;
Mount Royal University, Calgary;
BC Ministry of Education;
BC Ministry of Finance;
BC Government Accommodation & Real Estate Services;
BC Government / Workplace Development Services;
BC Ministry of Labour & Citizens' Services;
City of Port Moody;
City of Nelson;
City of Port Coquitlam;
City of Fernie;
Town of Golden;
District of Mission;
Peace River Regional District;
Columbia Bible College;
Portrait Homes Inc;
Science World Vancouver;
Summit Pacific College;
Snuneymuxw First Nation;
BC Place;
BC Housing Management Commission;
Broadmead Care Society;
Deltaport and VanTerm port facilities;
Fraser Valley Regional Library;

School Districts:

Abbotsford School District 34;
Delta School District 37;
Conseil Scolaire Francophone de Columbie-Britannique 93;
Fraser-Cascade School District 78;
Chilliwack School District 33;
Langley School District 35;
Mission School District 75;
New Westminster School District 40;
Burnaby School District 41;
Vancouver School District 39;
Surrey School District 36;
Victoria School District 61;
Sooke School District 62;
Saanich School District 63;
Cowichan Valley School District 79;
Nanaimo – Ladysmith School District 68;
Comox Valley School District 71;
Vancouver Island West School District 84;
North Okanagan – Shuswap School District 83;
Central Okanagan School District 23;
Sea to Sky School District 48;
Coast Mountains School District 82;
Nechako Lakes School District 91;
Prince George School District 57;
Nisga'a School District 92;
Quesnel School District 28.