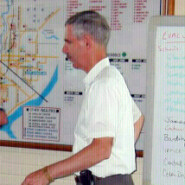 OUR EXPERIENCE

Cascade Facilities Management Consultants Ltd has provided public sector organizations such as school districts, colleges and universities, municipalities, regional districts, and the provincial government with a variety of experienced facilities management assistance in the following areas:

Facilities Management Assistance – review and advice on facilities management organization, operational strategies, procedures, systems, staffing, and performance;

Project Management – owner's project manager, owner's rep, independent review of proposals, or construction inspection services;

Asset Management Plans or Long Range Planning – facilities asset management plans, long range facilities plans (LRFP), facilities strategic plans, capital planning;

Operations Management– custodial workload review, custodial formulas, energy management workshops, vandalism reduction strategies, security reviews, loss prevention inspections management, health and safety services reviews;

Recruiting and Hiring Assistance – advertising vacancies, recruiting eligible candidates, mentoring potential candidates, short-listing, interview assistance, question bank related to facilities management;

Facility Audits / Building Condition Assessments– on-site physical inspection of facilities followed by reporting including photos, deficiencies identification, and recommendations;

Project Feasibility Studies, Due Diligence Review, Independent Reviews, and Project Identification Reports – independent analysis of project background, scope, cost, alternatives, and recommendations;

Miscellaneous Facilities Assistance– school traffic studies, playground inspections, cost benefit studies of various school district or municipal operations; security reviews;

Properties Assistance – historical property records research, surplus property analysis, property acquisition opportunity searches;

Emergency Planning and Exercises– review of district or municipal emergency plans, emergency planning workshops, emergency exercises, conceptual design of Emergency Operations Centre;

Team-building Events, Conferences, Workshops – organize and facilitate seminars and workshops, create and run team-building fun events such as car rallies.

CLICK ON THE FOLLOWING HEADINGS TO VIEW OUR EXPERIENCE AND CLIENTS:

Cascade Facilities Management Consultants Ltd – Our Experience as Facilities Management consultants.
Cascade Facilities Management Consultants has a provided a wide variety of facilities management services to many clients since 2003. Many of the clients are repeat customers, indicating appreciation of the Cascade quality of service. Categories of service include: facilities management, project management, long range planning, feasibility studies and independent reviews, Project Identification Reports, operations management, recruiting and hiring, facilities audits, properties assistance, emergency planning and exercises, and team-building, conferences, workshops, and fun corporate events.
Cascade Facilities Management Consultants Ltd
157 Marine Drive
Cobble Hill, BC V0R 1L1
Phone 604-657-6361