PROJECT MANAGEMENT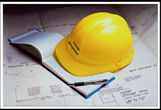 Cascade Facilities Management Consultants Ltd can provide public sector organizations such as school districts, colleges and universities, regional districts, and municipalities with experienced assistance in the management of their capital projects.  While we generally think of capital projects as new construction, they may also include renovations, additions, upgrades, and demolitions :

We can provide this service throughout British Columbia.
ACT AS OWNER'S REP PROJECT MANAGER

– Many public sector building owners rely upon the architect to be their project manager when they really need an independent project manager who solely represents the owner.  Cascade can provide an experienced public sector project manager who understands the constraints and sensitivity of public funded construction;
MANAGE PROJECT PLANNING & DESIGN

– Cascade can represent the owner throughout the planning and design stages, ensuring consultation with functional departments that will occupy the new space, providing the architects with user needs from the owner, and keeping the design fees within the fee budget by providing fast and accurate user-need information to the design team;
MANAGE PROJECT BUDGET

– Cascade, with its public sector experience, offers to go beyond the services of many project management firms that concentrate on the design and construction, including schedules, but leave the financial management to the public body.  Cascade can provide financial management of the project including controlling its variety of costs such as planning, design, site preparation, building construction, contingency, commissioning, municipal charges, permits, equipment and furniture, and move-in;
MANAGE OR COORDINATE CONSTRUCTION AS OWNER'S REP

– If desired, Cascade can provide experienced construction managers or coordinators with more restricted roles than the project manager described above.  This level of supervision is limited to the construction and occupancy stages and concentrates on representing the owner's interests in dealing with the architect, other consultants, and the general contractor to make sure that what you wanted is what gets built.