LONG RANGE STRATEGIC FACILITIES PLANS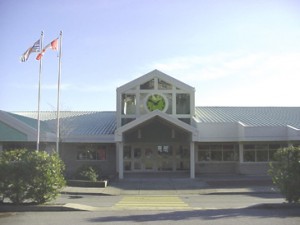 The Ministry of Education first specified the requirement for School District Facilities Plans in the 2009/10 Capital Plan instructions. The cover letter states:Under the planning and procurement process, boards of education must develop long-range facility plans that support capital projects being submitted to the Ministry for capital investment consideration. These facility plans must identify capital requirements for school expansion and consolidation; school replacement or upgrades based on building condition, seismic vulnerability and ongoing maintenance/life cycle costs; as well as new government initiatives.The "new government initiatives" referred to above were explained as:
The Early Learning Initiative – potentially full-day Kindergarten for five year olds, and up to full-day Pre-Kindergarten for three and/or four year olds;
Neighbourhoods of Learning Initiative – adding community services such as "early learning or child-care programs, office or meeting rooms for non-profit organizations, health clinics, sports programs, family resource or seniors' centres, industry training, or branch libraries"; and
Integration of new capital works with the Seismic Mitigation Program.
The Ministry of Education 2016/17 Capital Plan Instructions issued June 2016 require Boards of Education to develop and maintain a comprehensive School District Long Range Facilities Plan (LRFP). In the instructions, this requirement is defined as follows.
The Ministry of Education capital plan instructions on Page 7 state:
Maintaining a current, comprehensive LRFP that forms the basis for school districts' capital investment decisions and aligns with best practices in asset management is a key component for district-wide capital planning, and a framework for other local programming and operational decisions.
The LRFP should use a ten-year planning horizon with consideration for the longer term. The scope and emphasis of each LRFP will vary depending on the specific circumstances and priorities of each school district (see Appendix G Long Range Facilities Guidelines).
School districts are required to develop and maintain a comprehensive LRFP, and to be made available upon Ministry request.
The Ministry of Education 2016/17 Capital Plan instructions include the following description of the School District Facilities Plan in Appendix G at the top of page 3:
"Long Range Facilities Plan
The fundamental premise of the LRFP is to provide a mechanism for districts to demonstrate they are managing their facilities in an effective, economic and efficient way in support of their educational goals. The LRFP places the need for capital projects in a district-wide context and becomes the basis for submission of capital project requests by the district and for investment decisions by the Ministry."
Cascade Facilities Management Consultants Ltd maintains a close relationship with Ministry of Education officials in order to be up-to-date on current facilities strategies and provincial policies. Cascade has prepared successful School District Long Range Facilities Plans for several school districts including: Chilliwack, Nechako Lakes, Quesnel, Coast Mountains, Nisga'a, Comox Valley, Vancouver Island West, Sooke, Mission, New Westminster, and Vancouver Island North. Cascade also developed sub-plans for particular geographic areas of Fraser – Cascade, Langley, and the Conseil Scolaire Francophone (CSF) districts.
LONG RANGE FACILITIES PLANS BY CASCADE
| | | | | |
| --- | --- | --- | --- | --- |
| 2020 | SD 63 SAANICH | | | |
| 2019 | SD 60 PEACE RIVER NORTH | SD 83 NORTH OKANAGAN – SHUSWAP | SD 58 NICOLA – SIMILKAMEEN | SD 85 VANCOUVER ISLAND NORTH |
| 2018 | SD 40 NEW WESTMINSTER | MOUNT ROYAL UNIVERSITY | DISTRICT OF MISSION | |
| 2017 | SD 71 COMOX VALLEY | SD 75 MISSION | SD 62 SOOKE | SD 84 VANCOUVER ISLAND WEST |
| 2016 | SD 82 COAST MOUNTAINS | TOWN OF GOLDEN | | |
| 2014 | SD 57 PRINCE GEORGE | CITY OF PORT COQUITLAM | | |
| PRIOR TO 2014 | SD 91 NECHAKO LAKES | SD 93 CONSEIL SCOLAIRE FRANCOPHONE | SD 92 NISGA'A | SD 28 QUESNEL |